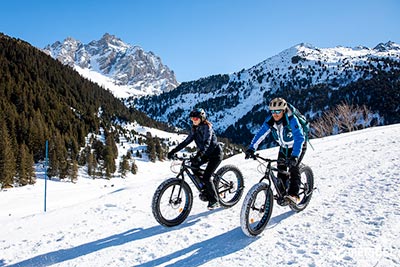 To encourage lower CO2 emissions, all our covered car parks are equipped with free charging points for electric vehicles.
In the car parks equipped with parking guidance systems, spaces reserved for recharging electric vehicle are indicated with a purple light.
2 spaces at le Hameau car park
2 spaces at les Rhodos car park
2 spaces at le Rond-Point des pistes car park
2 spaces at le Villard car par
10 spaces at le Dou du pont car park
The system is simple to use :
once you have taken a ticket to enter the car park, swipe the card (found in the pouch) on the front of the charging point to begin charging.
You can also start charging by using the Freshmille App, or by calling the telephone number displayed on the charging point.